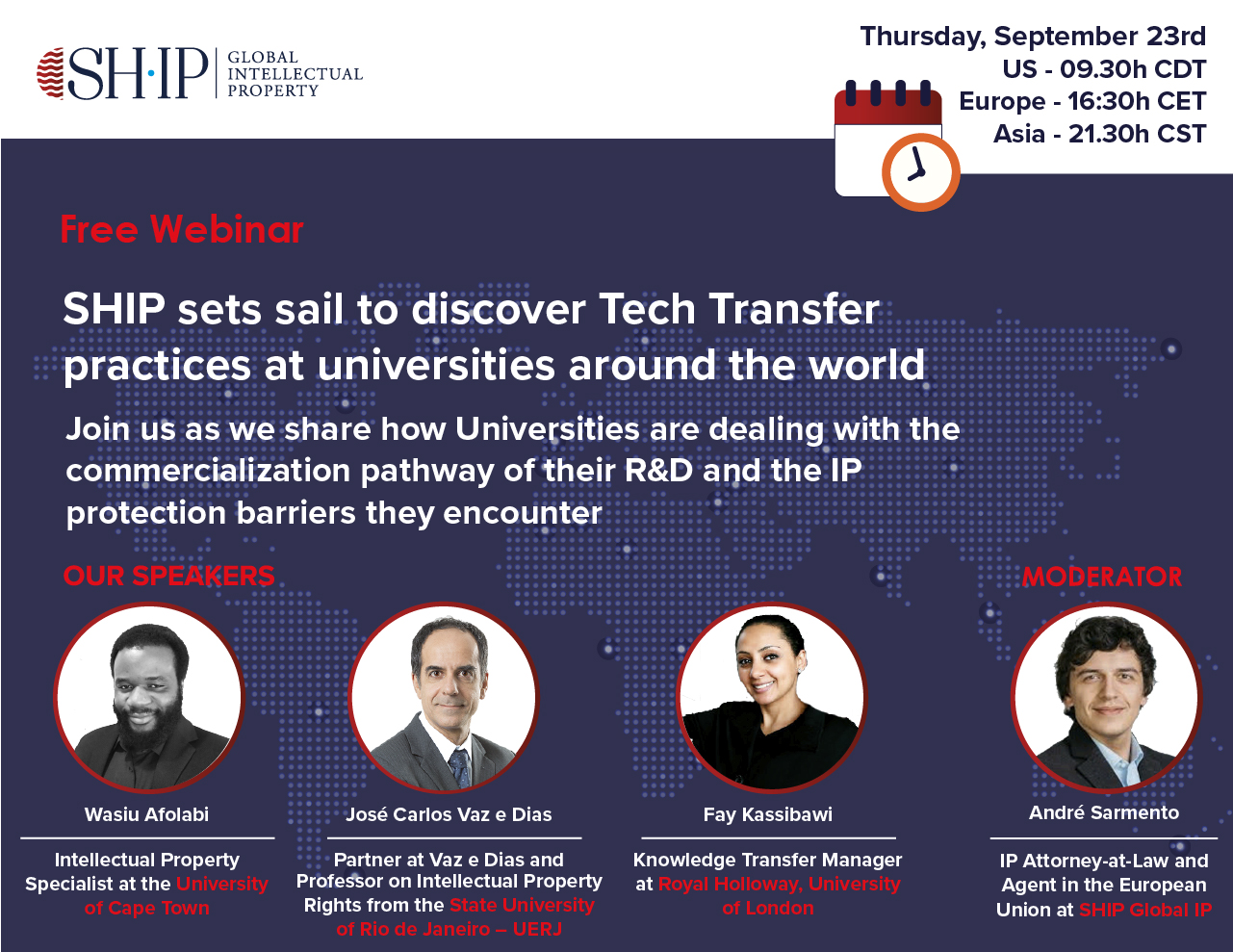 Webinar- a Global Perspective on the Technology Commercialization Process
Throughout 2021, SHIP Global IP has put together various webinars in lieu of in-person networking events. While, predictably, the benefits of forming relationships in person with those that have similar interests but different perspectives may not be fully present in a standard webinar, we have found there to be other benefits that in-person events could not provide.

Our latest webinars focused on the changes made in the PPH in Brazil or on discovering the trademark hot topics around the world on regional expert opinions and included a representative from over 20 countries around the world. This community has continued to grow in an organic fashion, and we're anticipating attendees representing over 30 jurisdictions during the next webinar. This diversity provides a broader spectrum of perspective for global considerations, and the participants have had the ability to connect with resolve doubts or discuss topics of interest with our panelists.

Our next Webinar is geared towards Tech Transfer commercialization process from a global perspective, and our panel is comprised of Top Universities from the U.K., South Africa and Brazil.

We invite you to register for this webinar and to pass along the information to others that you find may be interested.

After the conclusion of the webinar, the registrants have the option to receive a recording of the discussion, or a pdf packet of the deck presented. We encourage you to register before all of the spots are filled!


Save your seat now!