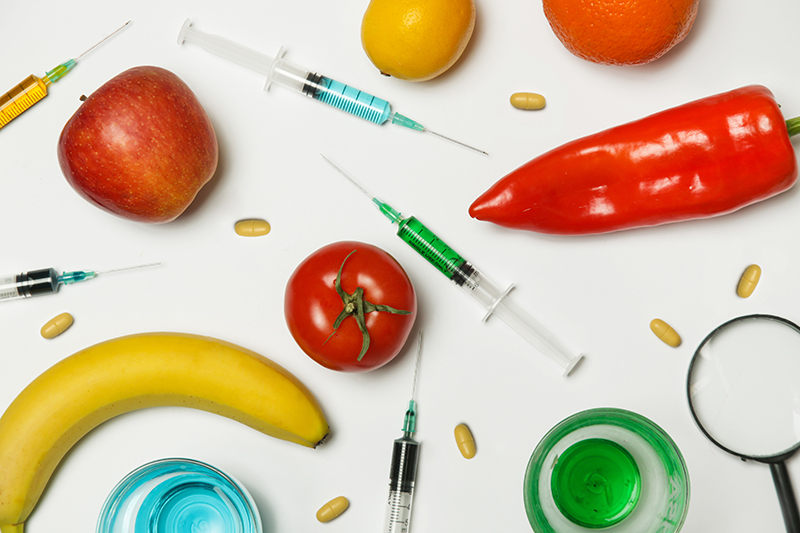 The Rise of Personalized Nutrition  
While personalized nutrition has been gaining traction over the past decade, the onset of the COVID-19 pandemic has led to an increased interest in the industry.
Personalized nutrition as defined by the American Nutrition Association is "a field that leverages human individuality to drive nutrition strategies that prevent, manage, and treat disease and optimize health." [2] While nutrigenetics addresses how an individual's genetic makeup predisposes for dietary susceptibility, nutrigenomics asks how nutrition influences the expression of the genome. Personalized nutrition aims to replace the one-size-fits-all approach to providing individuals with nutrition tailored to suit their specific needs.
Analysts at Grand View Research Inc. in San Francisco estimate sales for personalized nutrition products will reach $50 billion by 2025, up from approximately $11 billion today. The onset of the pandemic can only inflate this estimate. Experts have estimated that up to 40-70% of the global population will contract COVID-19 (although more will not experience symptoms) resulting in people becoming increasingly aware of their health, wellness, and immunity [3].
While personalized nutrition can be used for a variety of populations, its use may be specifically beneficial for high risk populations. Chronic conditions such as cardiovascular disease, severe obesity, hypertension, and diabetes have been shown to increase severity in covid-19 symptoms and even pose a higher risk of death. Recent research by the American Nutrition Association suggests that personalized nutrition plays an important role in immune resilience. By optimizing health and the prevention and management of comorbidities, we can hope to support the innate immune response of individuals, especially those in high-risk groups and possibly reduce the risk of symptom severity in those who are infected. [1]
Innovation in the Personalized Nutrition Space
As consumer interest increases, so does innovation. The number of patent applications that reference personalized nutrition and/or nutrigenomics/nutrigenetics continue to increase. Both terms were rarely, if ever, used before 2001. [2]
Innovation in the personalized nutrition space is coming from all sectors. Nestle Health Science recently acquired Persona Nutrition, a company that offers personalized vitamin subscriptions based on lifestyle choices. DSM has also partnered with companies such as MixFit, Wellmetrix, and Panaceutics, allowing them to offer an array of products and services specialized beverages, vitamin gel packs, and wellness panels to track and analyze health data.
Diagnostic companies such as Thermo Fisher are developing ways to extract and interpret test results to identify individual's needs. In turn, they will likely partner with technology companies to ensure that data is readily available right from your smartphone.
Big players like Amazon, Apple, and Uber have also seen a need in the marketplace for such innovations. Wearable devices like the Apple Watch is already being used to track health metrics such as heart rates and fitness in real time. Consumers look to companies like Amazon and Uber to bring healthy, nutritious food right to their door.
As the market continues to grow for personalized nutrition and precision medicine, we look forward to the many innovations that will come. Contact our team to learn more about how SHIP Global IP can help protect your intellectual property around the globe.