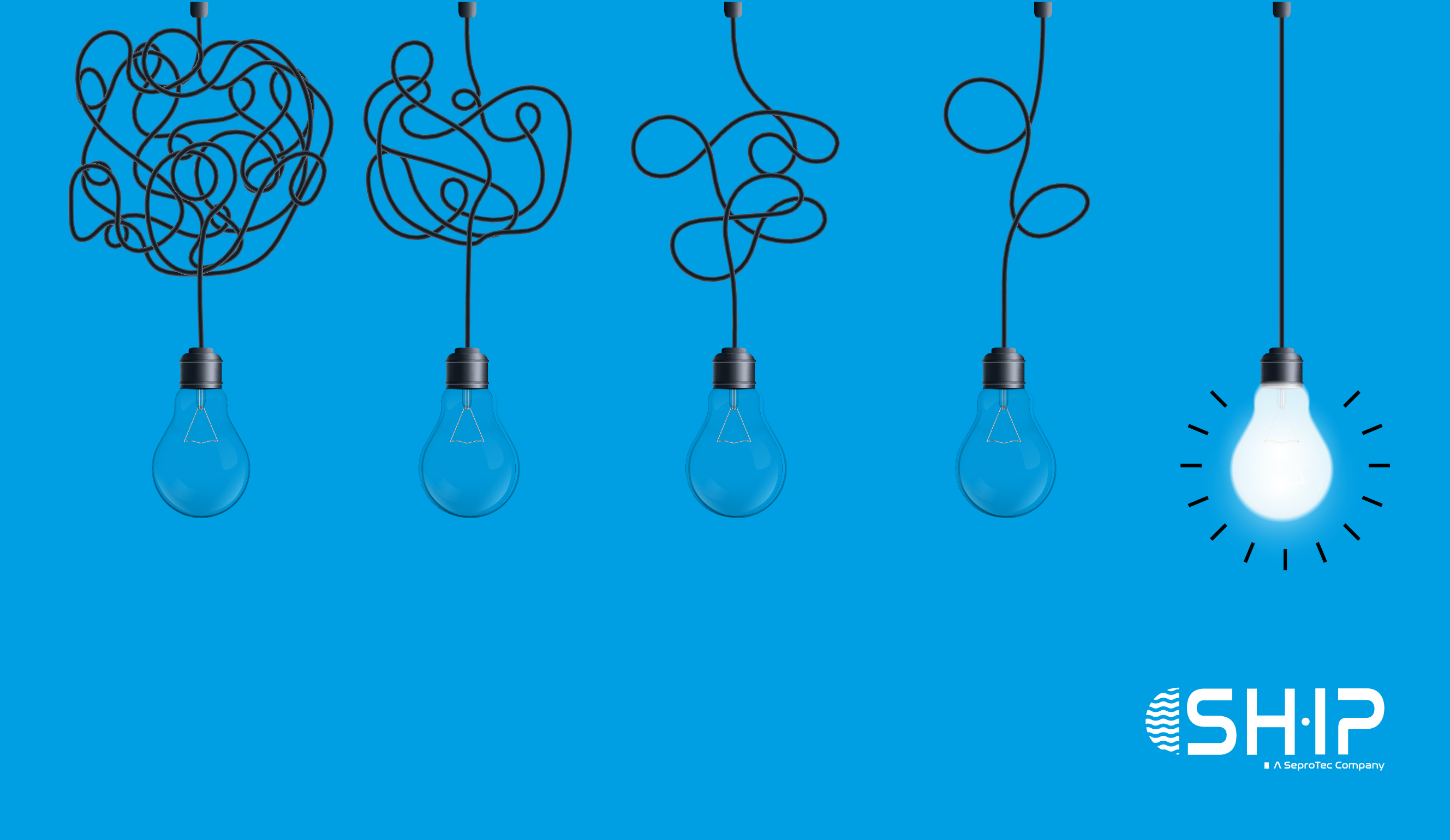 Streamline Your Company's IP Workflows to Take Quick Advantage of Business Opportunities
Business success in today's globalized world requires the ability to make quick decisions about product lines and the markets into which those goods are sold. Executing those decisions, however, can create static between business and legal units at a corporation that needs to be calmly handled by IP management professionals. Working with a one-stop service provider that supplies in-house global language services (LSP) and foreign filing like SHIP Global IP brings tremendous improvements to this critical area of internal coordination.
For many companies, the constant struggle of rushed deadlines for IP filings is simply a reality of the way that they do business. Profits are made by quickly moving on market opportunities once they are identified, but at large corporations, the lines of communication are often long and very segmented between business executives making corporate decisions and the legal staff who implement those decisions. A last-minute choice to enter even one or two new jurisdictions can lead to rushed translations of patent assets, which can both add major expenses to your IP budget and increase the risk that a mistranslation causes business issues down the road.
Eliminate Waste and Conserve Budgetary Resources While Meeting IP Filing Deadlines
One way that a single language service provider is able to improve the internal coordination of a company's IP practices is by preventing duplicative translations, which wastes resources that would otherwise be used elsewhere in the intellectual property budget. When you work with several translation firms across multiple countries, there's a risk of paying thousands of dollars to a pair of translation companies that both produce a translation in the same language. For example, it might evade an IP professional's notice that the Spanish translation (ES-AR) they're obtaining to file into Argentina could also be used to protect patent rights in Mexico without paying for additional services from translation companies in that country, by just adapting the translation into ES-MX.
At the same time, even when patent assets are being translated into the same language, there are national rules that often result in different formatting requirements among IP offices. The professional staff at SHIP Global IP have many years' worth of experience in the IP management and docketing industry. Not only has this helped us to build an industry-leading network of translators and patent agents, but our understanding of jurisdictional issues makes us adept at ensuring that your patent translation meets all filing requirements by the time it leaves final review.
Conserving time by streamlining your IP management decisions with a single services provider is a great boon to any business. Even more importantly, however, the use of a single contact for your company's entire translation and filing needs makes it much easier to meet the tight deadlines imposed by a business decision that needs to be implemented ASAP. Not only will trusting SHIP Global IP as your single LSP, filing and docketing service greatly reduce the time spent communicating your IP solution needs, but we also help our clients achieve the turnaround time necessary to enter a new market precisely when the opportunity presents itself.
Leverage Translation Memories To Whittle Away at Patent Turnaround Times
Patent applications in the pharmaceutical and life sciences sectors can reach many thousands of words, but our technological solution for patent translation services helps many clients reduce their turnaround time despite word length. Our customers benefit from the use of translation memories that store segments of text that have been collected from previously translated patent assets. Whereas many patent translation providers can only promise a certain rate of words translated per day, SHIP Global IP is often able to complete large portions of your patent application with the latest translation technologies and thanks to the large number of in-house patent translators, reviewers, linguists, lawyers and engineers. This results in incredible time savings, especially for continuations-in-part and divisional applications that can reutilize prior content from parent applications.
Streamlining your IP filings and deadline timings also renders efficiency gains at the corporate office. Maintaining a paralegal staff is very expensive and new hires are hard to find on the current market. With the efficiency gains realized through SHIP Global IP's centralized solution for filing and docketing, your company will be able to reallocate your paralegal staff's hours onto more core matters. Some of our clients are even able to trim their staff and achieve even greater reductions on the corporate budget without sacrificing any level of service.
Reducing the number of steps between business decision-making and implementing your IP strategy will speed your business interests toward even more successful outcomes. SHIP Global IP is an industry leader at building strong relationships with clients by eliminating the time-consuming legwork spent trying to coordinate activities among teams that are widely dispersed across the globe. We can answer your IP management needs on a timeline that works for your company.