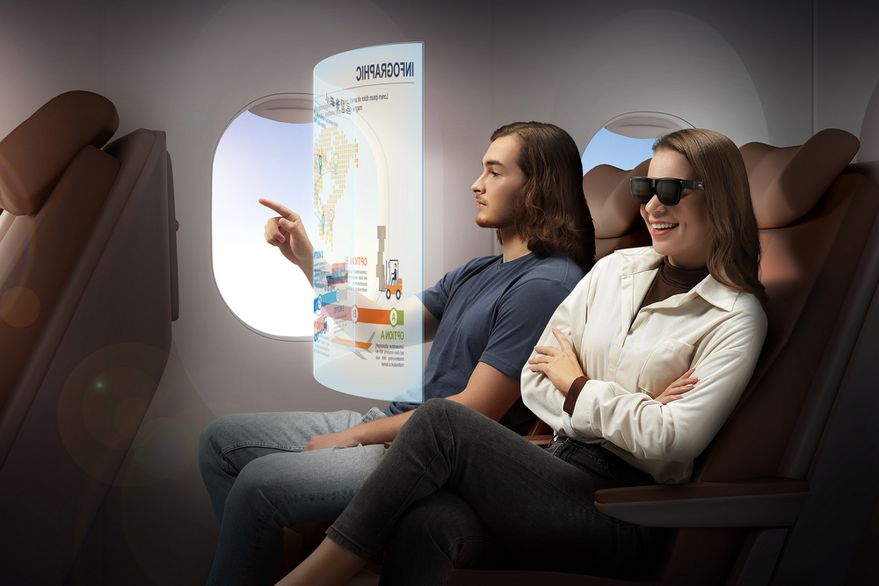 CES 2022 Las Vegas: seven innovative systems that will shape our lives
On January 5, Las Vegas saw the opening of this year's Consumer Electronics Show (CES). Once again, the world had a chance to discover how innovation will make our lives easier and dominate the markets of tomorrow.

According to the show's organizers, there are more than 1900 simultaneous exhibitions that, following the cancellations in 2020, have gone back to the in-person format. Of these, we have picked out 7 we see as most likely to bring about the next revolutions.

1. Patents for expanding the metaverse

In 2021, Mark Zuckerberg surprised the world by launching Meta, which he said will give people "their own virtual space". Metaverse is a type of virtual world in which users can interact, entertain themselves or even buy and sell products and services. At this show we have seen how the large corporations are working to make extended reality —a concept that brings together augmented reality (AR), virtual reality (VR) and mixed reality (MR)— the gateway through which to enter the metaverse. Even clothing firms are developing systems for trying on garments online.


2. Autonomous transportation

Following on from a 2020 during which it was underlined that international transportation is a key strategic area, the corporations have set about speeding up the revolution in autonomous vehicles. And the spotlight is fixed firmly on self-driving trucks (to avoid further logistics crises) and collision prevention systems.


3. AI for the food and drinks industry

Under the premise of "replicating taste at the molecular level", the most cutting-edge food and drinks corporations are focusing on food processors that include AI for imitating flavors and textures. Another revelation is smart greenhouses with online connection for putting an end to food insecurity.


4. Brands are diving into NFTs

The popularity of non-fungibletokenshas experienced exponential growth. Nowadays, the sale of unique and non-interchangeable materials is worth millions of dollars. Large corporations have already presented their patents for systems designed to optimize the way they are marketed.


5. The private space race

The great space revolution has been the incorporation of private businesses into the exploration of the universe. Systems for creating habitats on other planets, such as Mars, have increased in popularity. All of this has been driven by the proposal to launch a fleet of robots to help astronauts out with their operations.


6. Second screen glasses

With a view to working in any space, TCL has presented a pair of glasses that enable their wearer to view a second screen. They replicate the sensation of watching a 140-inch screen and are headset compatible. TCL, considered one of the leading brands in VR, also has the leisure market in mind, given that the glasses provide cinema screen quality resolution.


7. Gaminginnovations

The exponential growth of the video game sector knows no bounds. This is why it currently plays an extremely significant role in the show thanks to two-screen gaming computers (with one screen on the keyboard) or VR chairs. Something else that caught our eye is the new 8K TVs.
More than 800 startups from 19 countries exhibited at Eureka Park, the CES 2022 startups center, including the SkyDrive air taxi; ScenTronix, with their EveryHuman algorithmic perfumery and Orbisk, and AI-powered fully automated food waste monitoring system.
In short,
the largest innovation show has offered up a preview
of what's just around the corner for humanity. We are, without doubt, on the eve of a new technology-dominated era that seeks to create a fully digital universe. As intellectual property experts, we here at SHIP always enjoy the innovations presented that never disappoint.