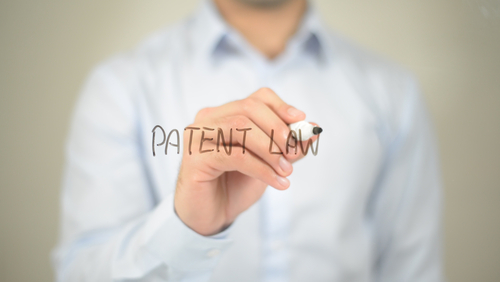 The World's Top Patent Rulings for the First Half of 2023
Multinational companies have to navigate many difficulties when operating in several foreign markets at once. In the first half of 2023; courts in the United States; United Kingdom; Germany and India have each issued landmark rulings affecting various aspects of patent law that will have great impact on companies that need to protect certain chemical innovations or that have claimed technologies incorporated into telecommunications standards.
Amgen v. Sanofi: U.S. Supreme Court Gives Pharma Companies a New Enablement Standard
On May 18; the U.S. Supreme Court issued a ruling in Amgen Inc. v. Sanofi that invalidated patent claims owned by Amgen covering its cholesterol drug Repatha. Amgen had sued Sanofi for marketing a generic version of its cholesterol treatment; but Sanofi challenged the validity of certain patent claims for lack of enablement under 35 U.S.C. § 112.
The Supreme Court affirmed a lower ruling invalidating Amgen's patent claims; which covered the genus of antibodies binding to and inhibiting a particular protein causing cholesterol production in the bloodstream. The Court determined that the patent claims were not enabled by the patent's specification because an unreasonable amount of experimentation was required to reach the full scope of the claimed antibody genus.
Pharmaceutical companies operating in the U.S. market should take note of how this case could impact their U.S. patent rights. While the Supreme Court's Amgen decision notes that "enablement is not measured against the cumulative time and effort it takes to make every embodiment within a claim;" the ruling calls into question the viability of genus patent claims; which life sciences companies often rely on to protect chemical and biological inventions.
InterDigital v. Lenovo Group: UK High Court Cements Global FRAND Setting Trend
On March 16; the business and property division of the United Kingdom's High Court of Justice rendered a decision in InterDigital Technology Corp. v. Lenovo Group Ltd.; awarding a lump sum of $138.7 million to InterDigital for Lenovo's infringement of standard-essential patents (SEPs) owned by InterDigital in the 3G; 4G and 5G telecommunications sector.
This significant ruling by the UK's highest civil court cements that court's jurisprudence on setting global fair; reasonable and non-discriminatory (FRAND) royalty rates for SEPs. InterDigital is the first ruling to set a global FRAND rate for an SEP infringement dispute since the UK Supreme Court's August 2020 ruling in Unwired Planet v. Huawei; which established that UK courts could issue injunctive relief against tech standard implementers who fail to enter a global FRAND rate entered by the UK court.
While the UK High Court's March ruling handed a nine-figure judgment to SEP owner InterDigital; Lenovo issued a favorable statement about the Court's decision to apply the cellular device royalty rate for which it advocated at trial. InterDigital's own official statement to news outlets indicates that the SEP owner plans to appeal the High Court's FRAND royalty rate. Telecom companies may be able to get injunctions in UK courts for global infringement; but they still might not obtain the royalty rates they're seeking.
IP Bridge v. HTC: Covenants to Sue Last Can Exhaust Patent Rights in Germany
On January 24; Germany's Federal Court of Justice decided IP Bridge v. HTC; a ruling hailed as a landmark for patent exhaustion doctrine in perhaps the most dominant national court system within the EU for patent cases. In this case; Germany's highest civil court held that covenants to sue last on patent infringement claims can lead to the exhaustion of German patent rights.
Covenants not to sue are often reached between entities in certain industries having a high degree of technical or regulatory complexities; including telecommunications and biotech. Some jurisdictions treat these covenants as a license that exhausts patent rights against infringement claims. January's ruling by Germany's top court answers a question that is still open elsewhere: covenants to sue last; which allow patent owners to pursue claims against others within the supply chain; can also exhaust patent rights.
While the Federal Court of Justice expanded patent exhaustion doctrine in Germany; IP Bridge was remanded to the German regional court to determine whether IP Bridge's covenants authorized the commercialization of products embodying the claimed invention.
Intex v. Ericsson: Unwilling Licensees in India Can Face Injunctions for SEP Infringement
On March 29; India's High Court of Delhi entered a decision in Intex Technologies v. Ericsson affirming the availability of injunctive relief for owners of standard essential patents (SEPs). India's top court also increased the royalty payments owed by device maker Intex to Ericsson under the FRAND rate as determined by the High Court.
Telecommunications companies and other entities obtaining patent rights that are essential to technological standards have faced difficulties under antitrust law in some jurisdictions. This Indian case; stemming from Intex's appeal from an injunction entered in March 2015; signals to patent owners across the globe that courts in the Indian subcontinent are sympathetic to SEP owner claims of unwilling licensees.
Foreign companies unfamiliar with the developing nature of India's patent law will also want to note the High Court's reliance on SEP decisions like Unwired Planet that come from jurisdictions outside of India. The High Court even noted that "global doctrinal interdependence" created by referring to foreign decisions not inconsistent with domestic law advances the goal of patent law harmonization.