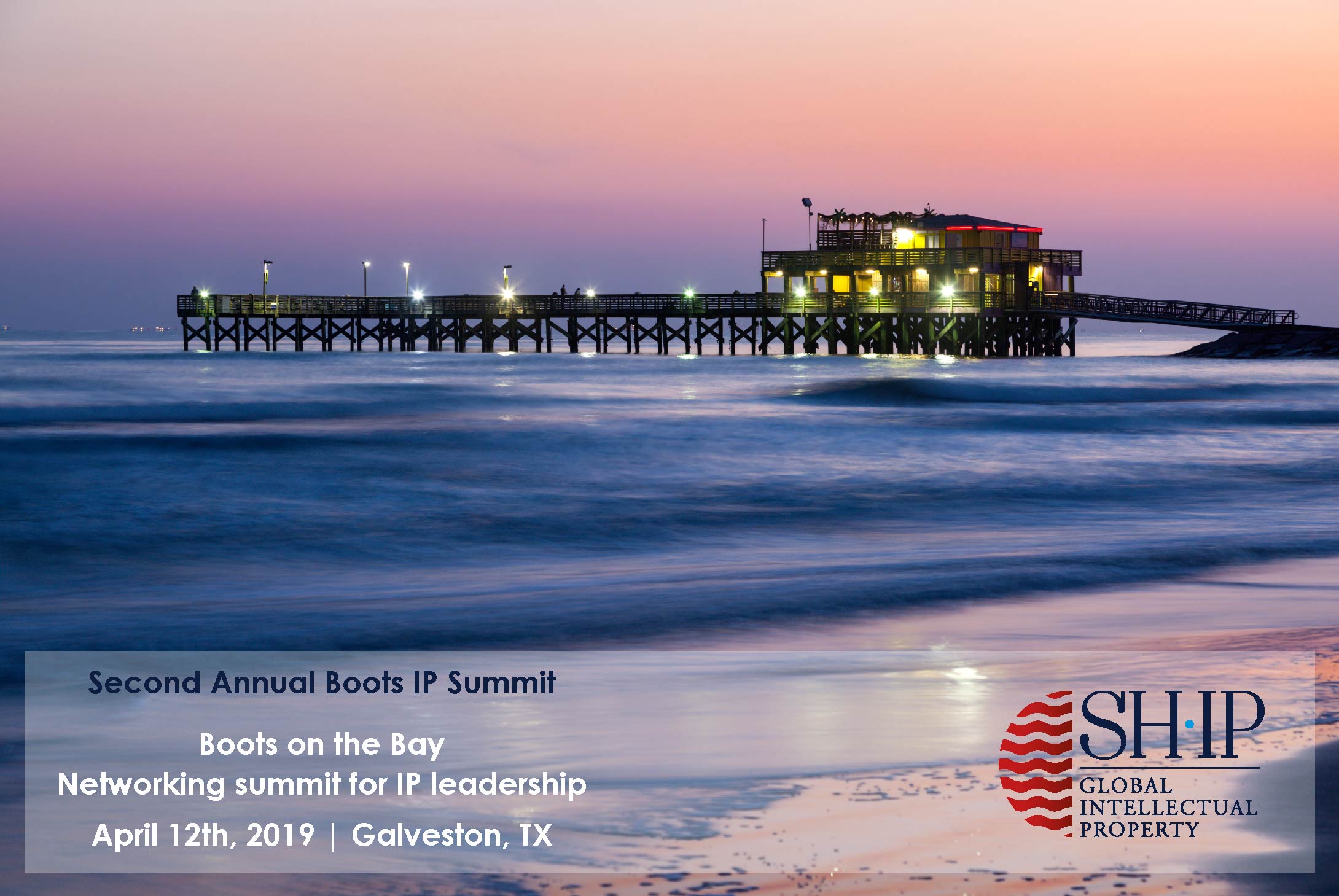 SHIP Global IP announces 2nd Annual Boots IP Summit
We are very pleased to announce the Annual Boots IP Summit will be held in Galveston, Texas on April 12th, 2019. Boots on the Bay is the 2nd Annual Boots IP Summit organized by SHIP Global IP.

Our Annual Boots IP Summit brings together a nurtured group of industry professionals and top industry leaders, willing to train, learn, share and network with IP peers.

Boots on the Bay is a marquee event in IP collaboration, trends and strategy, as indicated by the speakers presenting as well as the attendees. Panel topics include: trends, strategy, global landscape, best practices and department efficiencies and CLE credits are available upon request.
Comments from last year's attendees:


"Great Job on the conference!
Yall knocked it out of the house park! It would only get better!"
"Best event I've ever been to. Hands down.
What struck me was that I really built relationships in a laid back way over the course of the afternoon. Definitely keep the quality of this event up and I (and new friends) will come. See you guys soon!"
"Going out to range with you guys was great and would have been worth any fine. The presentations were great! Thanks again for putting this together and hope to see you at future events. "
"I really enjoyed the summit. Excellent speakers discussing on-point topics."
This event is attended by In House Counsel only and has a strict no sell policy. For more info on the conference, please send an email to rsvp@shipglobalip.com.
Stay tuned, more info coming soon!
___________________________