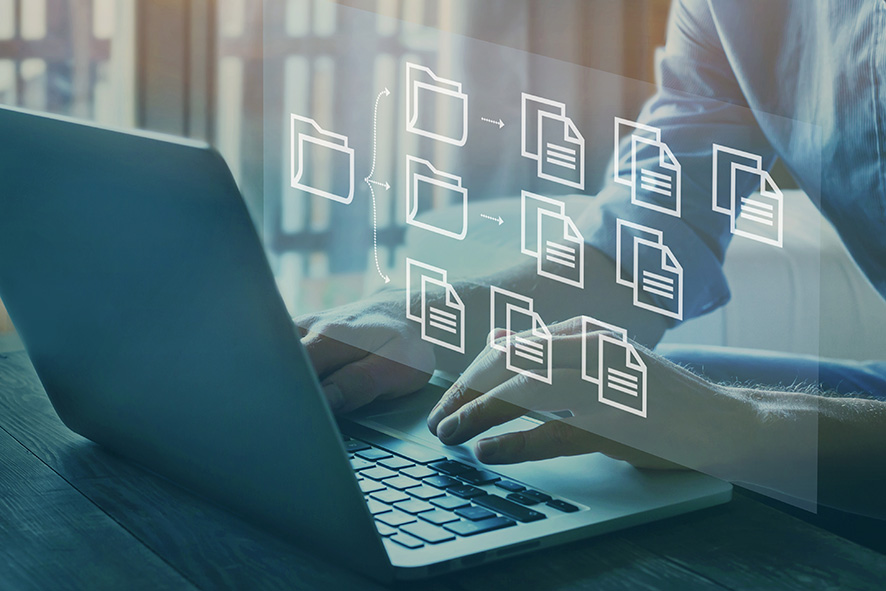 Outsource Your IP Docketing Work to Reduce Costs and Increase Certainty in IP Budgeting
Far too often, companies embark on a partnership with an intellectual property management provider only to find themselves dealing with docketing issues and extra costs that were supposed to be solved by the vendor. Companies thrive when they are free to maximize their IP assets through the ordinary course of business and can trust their docketing solutions to meet critical patent and trademark portfolio needs, like meeting office deadlines.
While SHIP Global IP is a new player in the IP portfolio management industry, our professional team has many years of IP management and docketing experience, so we know the importance of meeting the many filing deadlines generated by IP rights. The SHIP HELM platform provides corporate staff with a transparent view of documentation generated by office actions, and filing deadlines for each IP asset that we manage on your behalf. Our experience and diligence positions our clients well for capitalizing on the value of their IP rights.
Organization and timeliness are the two major principles that can guide any IP management professional toward an effective docketing solution. Storing office actions and other documents associated with IP assets in such a way that patent diagrams and patentability assessments are easily accessible is crucial to avoid wasting time tracking down a particular file. Along with powerful databasing tools, IP managers responsible for their own docketing have to be savvy at using scheduling tools to track various office deadlines for each individual IP asset in the corporate portfolio.
Reducing the risk of errors in managing IP assets is one great reason to consider outsourcing your IP docketing needs to a partner like SHIP Global IP. Response deadlines on office actions vary not only by country, but can also differ based on the type of prosecution or registration pathway chosen for a patent or trademark application. For example, the U.S. Patent and Trademark Office accepts about 15,000 patent applications each year through the Track One prioritized examination program. These applications are fast-tracked through prosecution to reach a final disposition within twelve months, resulting in shorter office response deadlines for patent applications prosecuted through the Track One program. Internationally, patent assets that are being prosecuted through the Patent Prosecution Highway not only face expedited timelines but create additional documents between national IP offices that must also be tracked by a docketing system.
It doesn't take much for the complexity of fast-track patent prosecution and prioritized trademark registration to create a situation where a missed deadline could threaten your business. Cost reductions are another great reason to bring your company's IP docketing responsibilities out of the corporate office. Automating your IP docketing processes through a software solution like the SHIP HELM platform can help you eliminate entire staff positions and save tens of thousands of dollars on your company's IP management budget.
Time zone differences between patent applicants and the jurisdictions where patent rights are maintained present another strong reason to partner with a global docketing partner. SHIP Global IP constantly monitors intellectual property assets to ensure that all actions from national offices are properly stored and filing deadlines are accurately recorded. Our worldwide presence gives our customers instant access to support professionals who are available during their normal business hours, whether situated in Europe or the Americas.
For companies maintaining trademark rights to consumer brands, SHIP HELM's trademark module provides professional services beyond a simple docketing database. Companies outsourcing their IP management to SHIP Global IP can quickly see accurate trademark registration costs for more than 200 jurisdictions, including full details regarding costs spent on local agents. With a few clicks, customers using our platform can add classes of goods or services or new filing jurisdictions to individual trademark assets to receive a quote on filing costs within seconds.
Most IP docketing solution providers operate solely as software vendors, but SHIP Global IP provides access to a variety of legal services, including reports on trademark registration feasibility and suggested amendments to trademark applications for addressing potential obstacles to registration. Not only does the SHIP HELM platform notify users of important filing deadlines across the lifecycle of your trademark assets, but also applicants have the choice to select our trademark surveillance service which monitors domestic and international registers to keep our clients apprised of any third-party trademark applications that they might want to cancel or oppose.
Choosing SHIP Global IP as your partner for outsourcing patent and trademark docketing services can also improve your budgeting practices as well as reduce your IP management costs. While there is tremendous value stored in a company's IP portfolio, estimating potential costs for the upcoming fiscal year can involve more guesswork than most business executives find reasonable. Even when working with patent and trademark firms that offer capped-fee structures, companies might see as much as a 20 percent variance between their planned IP costs and expenses that are actually incurred.
When you take your company's IP registration and prosecution activities seriously, your IP assets have a much better chance of surviving in most national jurisdictions. Though rare, there are times when a company's IP docketing efforts have made an impact on court decisions affecting the validity of those IP rights. For example, India's Delhi High Court issued a ruling in May 2022 restoring patent applications that the Indian Patent Office had deemed abandoned for failure to respond to an office examination report within statutory deadlines. In reaching this conclusion, the Delhi High Court held that it could consider both docketing errors and diligence on the part of the patent applicant in determining whether to excuse a failure to meet patent office deadlines. The High Court found that the missed deadline was caused by the negligence of a local patent agency rather than the patent applicant, which led the High Court to restore the patent applicant's rights.
Rule changes affecting your company's patent and trademark docketing practices occur every month across the world. SHIP Global IP's team of intellectual property consultants closely monitor these changes to ensure that we're engineering the most effective software platform for your IP management needs. When you need IP solutions at the speed of sound, SHIP Global IP and the HELM platform gives you instant access to the services you need to sustain your IP portfolio.