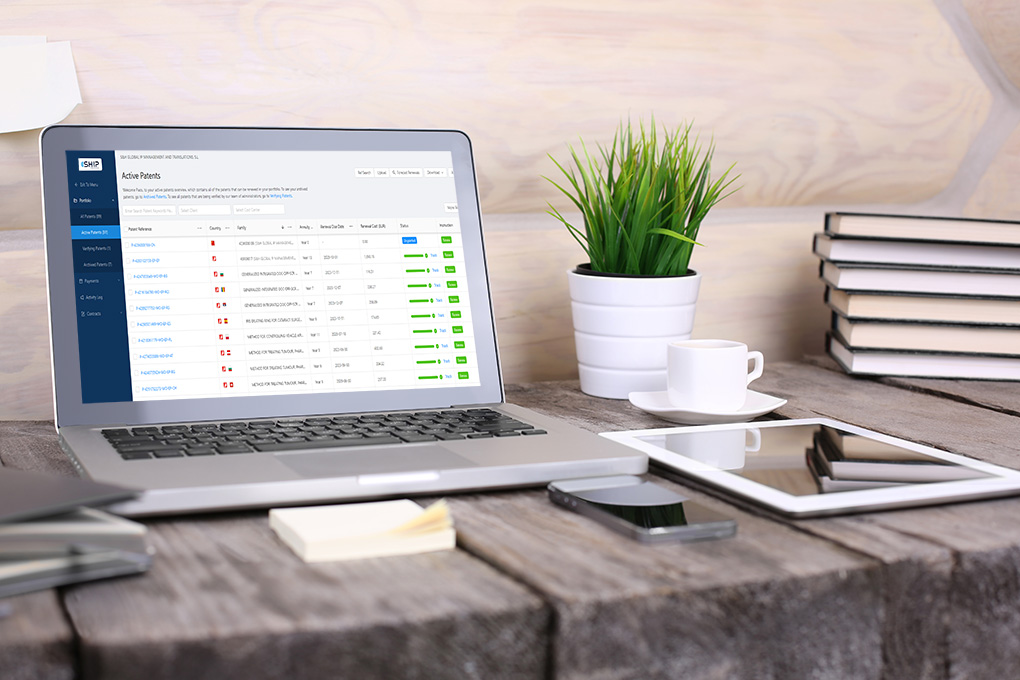 IP Managers Beware – Certain Patent Renewal Fees are Unnecessarily Eating Your Budget
The top priority for any business professional tasked with managing an intellectual property portfolio is maximizing the value of that portfolio for the company. While many IP managers focus on finding new licensing opportunities or attracting R&D partnerships to increase value, reducing the cost of maintaining an IP portfolio is an oft-overlooked way to ensure that your IP portfolio achieves its maximum potential value.
The process of renewing patents is one area where many IP owning companies may be spending more than they have to in the form of uncertain and unspecified fees. An issued patent can remain in force for a maximum of 20 years in most countries, but a patent owner must pay fees at regular intervals to keep those patent rights in force. Whether they are called patent renewals, maintenance fees or patent annuities, patent owners must ensure these fees are paid in each country where patent rights are in force.
Making a simple payment once every few years is a minor task, but patent renewals quickly increase in complexity with each new jurisdiction covered by a company's IP portfolio. Consider a company trying to maintain patent rights in both the United States and the United Kingdom. In the U.S., maintenance payments are due at three years, seven years, and eleven years after the date of the patent grant. In the UK, a patent owner must file a patent renewal on the fourth anniversary of the filing of the patent application, and then pay annuities for each year the patent remains in force, up to a maximum of 20 years. For IP management professionals, even handling just a few patent families in both countries can create a lot of payment deadlines that are difficult to track. Now imagine doing this, not in just two countries, but 5, 10 or even 15 jurisdictions.
SHIP Global IP now offers enhanced patent renewal services to its clients and our company is able to reduce many of the headaches that IP portfolio management can cause. Companies best leverage their intellectual property when they are able to focus on strategically increasing the value of their IP. Working with a trusted partner like SHIP Global IP eliminates both the time wasted on tracking calendar dates, and the risk that a missed annuity payment will impact your patent rights in an important and competitive national market.
Moreover, IP management professionals must realize that there is room to save cost out of the patent renewal budget, maximizing efficiencies in the overall IP budget. One of the chief culprits of excess cost in this area is the foreign exchange, or "FX" rate charged for paying renewal or maintenance fees in different national jurisdictions. According to a recent market scan ran by SHIP Global IP, up to 80 percent of patent renewal fees charged by providers do not go towards the official fee paid to maintain patent rights, but rather other fees, including but not limited to additional fees related to the FX rate.
Full disclosure of the facts keeps any business transaction honest and fair. One unique difference SHIP Global IP gives patent owners is that it provides a clear view of the fees being charged for patent renewals, translations and other services rendered throughout the lifecycle of each IP asset they own. The patent owner should and must have a clear breakdown of IP lifecycle costs showing a market reasonable FX, patent agent and local law firm fees. By doing this, SHIP Global IP support patent owners in making better decisions and get the highest value for their intellectual property management budget. Furthermore, in many cases, SHIP Global IP can provide patent renewals without the need for local agents, cutting out additional middleperson costs that many other IP solution providers are forced to charge.
Companies that do not manage their IP portfolio costs effectively are at higher risk of abandoning patent assets that should have been maintained or renewed. This has a much bigger impact on a company's long-term success than many realize. Research has shown that unabandoned patent assets are cited by other patent filings at twice the rate of abandoned patents, making a larger impact on downstream innovation and solidifying a company's fortunes within a particular market. Every additional patent asset that a company is forced to abandon because of budgeting concerns is a false indication that the company's products or services are less innovative.
With abandonment rates soaring in recent years, a solution provider like SHIP Global IP that gives reliable information on fees and costs makes it easier to navigate a difficult business environment. From 2019 to 2020, the percentage of U.S. patent applications that were abandoned jumped from 41 percent to 62 percent. While the global coronavirus pandemic is an obvious reason for that jump, companies continue having to adjust to new business realities and supply chain issues. When those distractions pile up, a company's focus and resources are drawn away from IP management, and that is when a missed annuity or renewal fee becomes a serious risk for any research and development entity.
Maintenance and renewal fees exist in part to motivate IP owners to make difficult decisions on which patent rights to keep in force and which can be released for use by competitors. SHIP Global IP's cost-effective patent renewal services will make those decisions easier, and our transparent cost structure will give you the best value for your budget.