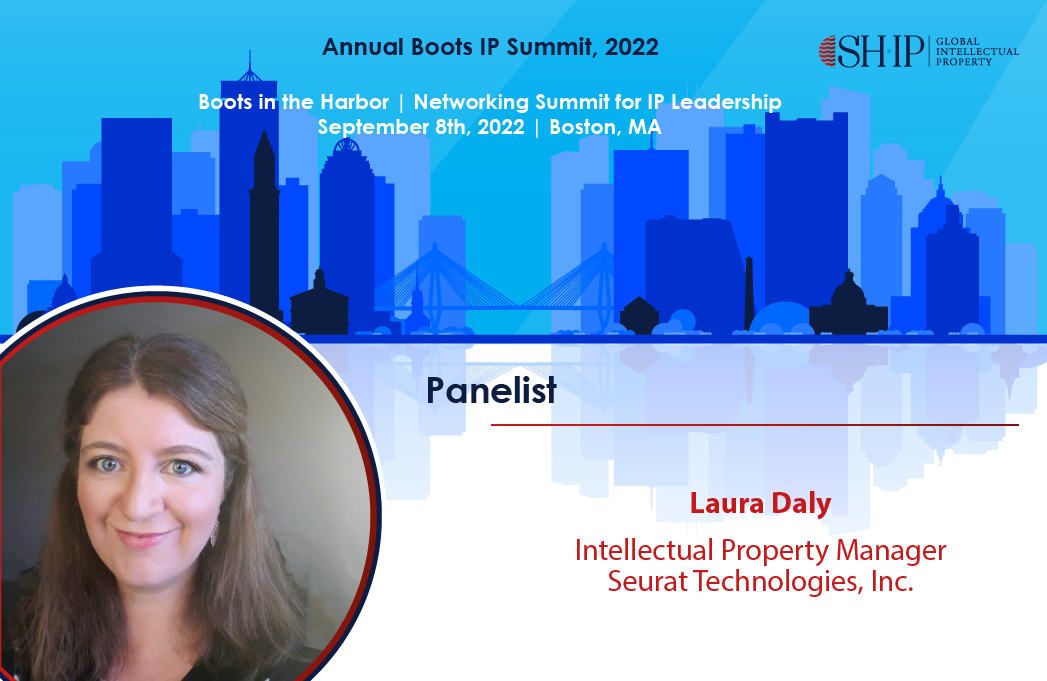 IP Leadership Panelist at Boots in the Harbor IP Summit announced!
We are thrilled to announce that Laura Daly, IP Manager at Seurat Technologies will join the first out of two panels organized within the Boot in the Harbor Annual IP Summit.


Laura was in attendance at the very first ever Boots IP Summit in 2018, and we're excited to have her return four years later in a speaking role as the event continues to grow in notoriety.

Laura Daly graduated from the University of St. Andrews with a Masters degree in Astrophysics, and the University of Glasgow with a PhD in Physics. After a brief career as a research scientist she trained as a patent attorney with a major London law firm. After passing the EQE (widely regarded as one of the world's toughest professional exams) she qualified as UK and European patent attorney and subsequently joined the in-house team at Arm Ltd., the leading British processor design company. In 2016 she relocated to Austin, Texas to become the first member of Arm's US patent prosecution team, qualifying as a US patent agent. She later joined a leading global IP firm drafting and prosecuting patent applications in the US and Europe. In late 2021 she joined additive manufacturing start-up Seurat Technologies as their first IP manager, relocating to the greater Boston area.

Boots in the Harbor IP Summit organized by SHIP Global IP and will be held in Boston, MA on September 8th, 2022. Boots in the Harbor is a marquee event in IP collaboration, trends and strategy, as indicated by the speakers presenting as well as the attendees. This event is attended by In House Counsel only and has a strict no sell policy. For more info on the conference, please send an email to rsvp@shipglobalip.com.

We are certain it will be an engaging panel discussion!