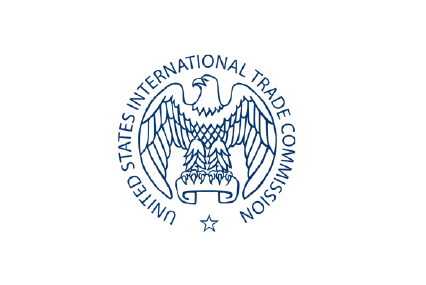 Import Ban on Apple Watch Highlights Value of U.S. Patent Rights in Corporate Portfolios
Patent owners often have several pathways for enforcing their intellectual property rights against infringing companies. SHIP Global IP's global network of patent attorneys and agents, available to help you manage your company's patent prosecution needs, understands how the patent landscape changes from country to country.
Recently, we learned about a decision by a government agency in the United States that is expected to have major impacts on the consumer device market in that country. In late October, the U.S. International Trade Commission (USITC) issued a notice announcing that the agency was entering both a limited exclusion order (LEO) and cease-and-desist order (CDO) against American tech giant Apple.
The LEO and CDO prevent Apple from importing Apple Watch products having light-based pulse oximetry functionality, which measures blood-oxygen levels in those wearing the device and is used in health & fitness tracking applications. These orders followed a Section 337 investigation conducted by the USITC based on patent infringement claims asserted by medical device company Masimo Corporation. Apple holds the greatest share of the global smartwatch market, accounting for 22 percent of global shipments in 2023's second quarter, giving these orders great value as leverage in any licensing negotiations between Masimo and Apple.
Section 337 Proceedings: A Useful Tool to Combat Unfair Trade in U.S. Imports
While district court infringement proceedings grab news headlines over large damages awards, Section 337 proceedings can be very useful for patent owners. The USITC is authorized by federal statute (Section 337 of the Tariff Act of 1930) to investigate claims that companies are engaging in unlawful activities, including patent infringement, in their import trade. An administrative law judge (ALJ) is assigned by the USITC to hear evidence on unfair trade allegations that were raised in complaints filed with the agency.
Masimo filed its Section 337 complaint against Apple with the USITC in June 2021. The complaint alleged that Apple Series 6 watches incorporated Masimo's patented technology for highly accurate non-invasive methods for measuring physiological parameters like oxygen saturation levels and pulse rates. Masimo's original complaint asserted claims from five U.S. patents owned by the company, two of those patents forming the basis for the USITC's exclusion orders.
Timelines for Section 337 proceedings can vary widely, from six months to more than two years in certain cases. USITC statistics published online indicate that the agency is currently averaging 17.5 months per investigation. Following an amended complaint from Masimo, the USITC instituted its Section 337 investigation into Apple's smartwatch products in August 2021, making this one of the longer proceedings conducted by the USITC in recent history.
Effective Enforcement Mechanisms Bring Value to U.S. Patent Rights
By statute, the USITC is required to consider the impacts of an import ban upon the public interest, such as a remedial order's impact on public health or competitive conditions within the U.S. economy. While public interest factors have rarely led the USITC to completely deny relief against infringement, they have caused the agency to delay remedial orders and issue exemptions for infringing products related to the public interest served. In Masimo's Section 337 proceeding, the USITC received numerous public interest statements from non-parties and determined that public interest factors did not preclude issuance of remedial relief.
Masimo was able to obtain both kinds of remedies available to patent infringement complainants at the USITC. An exclusion order authorizes officers at U.S. Customs and Border Protection to seize infringing imports, preventing them from entering the U.S. market. Exclusion orders can be general, excluding all infringing imports regardless of source, or limited, which excludes imports by respondents named in the complaint. While Masimo's exclusion order is limited to Apple smartwatches, the USITC's import ban still figures to loom large in the U.S. consumer device market. Apple's cease-and-desist order authorizes the USITC to institute civil penalties if Apple continues to import smartwatches infringing on Masimo's pulse oximetry patents.
U.S. patent rights are attractive to many of SHIP Global IP's clients because of robust enforcement mechanisms like Section 337 proceedings. Patent owners often prefer these proceedings as infringement proceedings in U.S. district court can last for years. Further, the USITC exercises jurisdiction over the imports themselves, not the companies named in the investigation. This gives U.S. patent owners an important tool against infringing goods from foreign entities that can evade jurisdiction in U.S. district court because they lack a presence within the country.
If your company is taking a hard look at its IP filing strategies, SHIP Global IP has the industry expertise to advise clients on obtaining patent rights in important foreign markets. Call today for more information on simplifying your patent portfolio management.