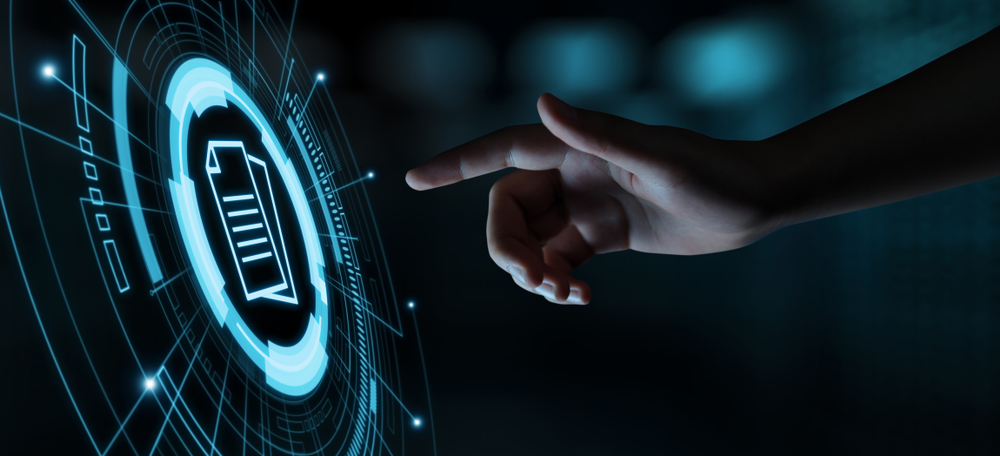 Docketing as a Service: What It Is, and How Daas Can Help You
If you asked many business professionals what constitutes "intellectual property docketing," they might describe a simple file storage system assuming they know the type of work to which IP docketing refers. However, effective IP docketing and management practices that primes a business for success goes far beyond maintaining an index of folders. Learning how to do that work the right way through trial and error cannot be an option for today's successful companies.
At the same time, finding professionals who can provide effective IP docketing services has never been harder. Paralegals are expensive to maintain on a corporate staff and the pool of available talent continues to get smaller. Then there are unexpected life events or better career opportunities that can create attrition within the paralegal staff your company does manage to hire. You could outsource your work to an IP docketing service provider, but many of these companies are limited by geographical region. If you need a professional on the phone at the right time in your precise time zone, you could be out of luck.
Here at SHIP Global IP, we provide docketing-as-a-service (DaaS) to our valuable clients through cloud-accessible tools that can be used throughout the business day, wherever your office resides. Our professional staff has many years of experience in IP portfolio management and you can trust that you are leaving your docketing needs in capable hands when working with us. If you're wondering whether a new docketing service provider is the right move for your company, just ask yourself a few simple questions.
What Should I Expect My DaaS Solution Provider to Accomplish?
Again, merely placing folders with files into the proper spot in a cabinet drawer achieves very little when you realize that IP docketing requires you to know which file is important to retrieve when, and then doing so at the proper time. No one can expect those folders to spring to life when an office deadline needs to be met.
Regular review of your intellectual property portfolio, including important office actions and other documentation generated by the process of registering for IP rights, cannot be overlooked. Auditing your IP documents is the best way to identify any human error in tracking calendar dates or a file placed in the wrong digital folder. The management of your patent and trademark assets may be augmented by computer software, but software doesn't eliminate the risk that a human user might input incorrect data.
IP audits at regular intervals can be made easier by another important docketing task: annotating digital files. A file name alone cannot pass along much information and even though many IP management software solutions provide ample tools for entering information that summarizes document contents, many individuals responsible for docketing a portfolio completely ignore those comment tools. Individual IP assets are almost always associated with other patents or trademarks within the same portfolio and it becomes much easier to cross-reference related properties when docketing files are properly annotated.
Communicating important information to key personnel is another top task of docketing service providers. Companies with intellectual property assets in many countries need professionals dedicated to coordinating local agents in each of those national jurisdictions. When those countries are located in several different time zones, finding a docketing solution that has the same international reach as SHIP Global IP is not easy. Our agent network covers Patent Cooperation Treaty (PCT) countries and many other jurisdictions that are not covered by international agreements, and we can offer several pre-qualified agents per jurisdiction to handle your filing and registration activities.
But What If I Use a Different Software Vendor for General IP Management Purposes?
That's no problem. Our industry experience prepares us well for interfacing with any of the industry's major software platforms used for IP management purposes. It takes a lot of time to train personnel to use those computer programs effectively, time that would otherwise be spent ensuring that the docket for an IP portfolio is well maintained. While SHIP Global IP may be a newer player in the field, our staff has many years of experience gained working for other well-known IP management providers. We can transition seamlessly into handling your company's docketing needs.
Remember: the software is just a computer program. If the program cannot be used effectively, you won't be getting the maximum return on the handsome subscription costs that many of these platforms charge. While software can improve the management of an IP portfolio, the actual management itself is a service that needs to be handled with care and due diligence. Having the right hands in place to make effective use of your software tools is critical to successful intellectual property management.
What If I Need Additional IP Solutions That Go Beyond Docketing?
The reason why SHIP Global IP can provide worldwide coverage for your docketing needs is because we offer cost-effective translation services for patent and trademark assets. We've built a business around the idea that international IP services can and should be provided at the speed of sound. Our clients have access to a world-class technological solution for translating filings into any language without creating language ambiguities that can impact an IP registration.
We also provide instant access to filing and validation options via the cloud. If your company owns European patent assets, you can begin validating those assets in individual countries across the EU with just a few clicks using our platform. Our company is built to help you quickly implement business decisions that will have great impact on the future success of your business.
Let's be honest: docketing is not the fun part that comes with owning intellectual property assets. But it does lay a strong foundation for taking advantage of business opportunities in today's world. No one wants to see a business opportunity that they cannot grasp because a formality wasn't properly followed with one or more critical patents or trademarks. Call SHIP Global IP today to talk about building that stronger foundation for your asset portfolio.