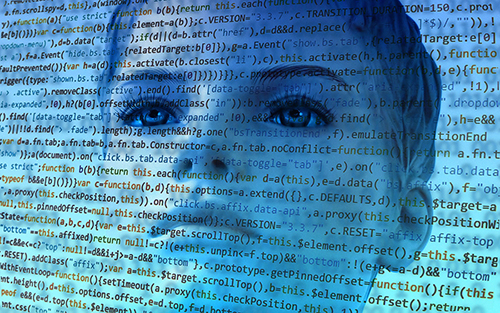 Artificial intelligence (AI) as a creator of Intellectual Property (IP)
Experts in the sector estimate that over the next decade these trends will double year-on-year, which has lead us into an intense debate regarding how we see the copyrights and industrial design rights with respect to these machines, and whether their creations or innovations should be regulated by the same laws as those governing human beings. This puts us in a legal limbo regarding which experts from all over the world are trying to reach an agreement. So much so, that WIPO has invited experts working in the sector to send in their comments about a draft on IP and Al policies, with this initiative having already received as many as 250 professional opinions from all corners of the globe.
Is it possible that artificial intelligence might one day be the creator of intellectual property?

AI is being developed using a very wide-ranging combination of technologies. We would like to point out that AI systems, such as computers or robots, are already capable of making decisions, via data systematization, above and beyond the potential prior human programming that initially generated them. These machines can even generate results that could apparently fall within the concept of work provided for by current intellectual property legislation.

This new paradigm should give us pause for thought, because it is quite possible that these machines or computer programs will transform themselves into generators of creative products. Yes, that's right: composing songs, writing news stories, painting canvases or designing architectural plans, among other activities, could cease being exclusively human tasks. The advances being made in this sector have already led to the realization that it was only a matter of time before AI ended up opening an interesting debate about the limits of intellectual property.

Artificial neuronal networks already exist that consolidate patents or designs, and this is causing controversy in a number of circles. Furthermore, economically speaking, property rights have already been established for AI systems in an effort to encourage investment in the creation of new fields of knowledge and to guarantee fair competition.

What is the current legal situation regarding the combination of AI and IP?

Legislatively speaking, the law protects works of technological intelligence aimed at the communication of ideas, with the ingenuity and effort of the author being taken as the point of reference. Especially when it comes to developing his or her ideas with the aid of elements of expression that are an extension of his or her personality. To give you a somewhat clearer idea, it has been determined that, if an author uses AI as a tool to expand his or her knowledge base, what he or she produces shall continue being considered of his or her authorship. However, if the author uses the artificial intelligence system as their main creative instrument, we should rule that they are a co-author, because the person who programmed the computer would be involved in the final result. Others are of the opinion that, in the event of the machine making a creation autonomously, the end result should fall within the public domain, because intellectual property, which is meant to protect copyrights, including trademarks, brand names, patents and/or industrial models, does not provide protection in such cases.

As can be seen, artificial intelligence is provoking a fascinating debate within creative circles; the solution could lie in attributing authorship to the machine and rights to the owner thereof. There is nevertheless still a long way to go before any consensus is reached; and such a consensus should, in any case, heed the stipulations of the Bern Convention, which is the international treaty governing the protection of copyrights over literary and artistic works that covers every country in the world.